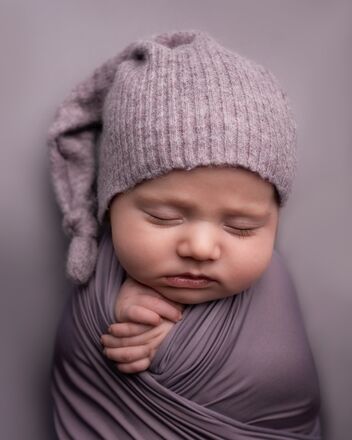 When organising a sleeping space for your new baby, comfort and safety are always a priority. Here we offer some helpful tips to consider when choosing a cot & cot bed mattress to provide a secure, restful and supportive sleep environment as your baby grows.
Choosing a Cot
Between the top of the cot mattress and top of the cot's sides, there should be a gap of at least 50cm - this will help prevent baby climbing out when they become a little more exploratory and mobile

Vertical cot bars are recommended - horizontal bars make the ideal ladder. Do not underestimate the sneakiness of your little one once they get a little older! Also, ensure that the bars are closely-spaced, 6.5cm at most, so baby cannot become stuck between them

Cots with bars on each of their four sides allow air to circulate better

Many cots feature solid head/footboards with decorative shapes cut out. Be sure that baby's limbs cannot become trapped in any of these spaces

Ensure the sleep space is clear of cot bumpers, pillows and teddies etc.
Choosing a Cot Mattress
It is recommended by The Lullaby Trust that a new cot mattress is used for each child, to ensure cleanliness, hygiene and safety

The mattress should be firm, with no sagging, to ensure that the child is comfortable and properly supported

There must be no gaps between the cot and the mattress - purchasing a bespoke cot mattress, tailored to individual size, ensures a snug fit and delivers optimum safety

A wide selection of baby mattress fillings and coverings are available and it can be hard to choose the 'right' one. There really is no right and wrong; just what your baby and you feel absolutely comfortable with. Whether foam, sprung, or natural fibre, get expert advice and support from the right people
Our team are always available to help you choose between the comprehensive options available from Baby Mattresses Online. Just email info@babymattressesonline.co.uk or call us on 01254 760750
4th May 2023, 6:50