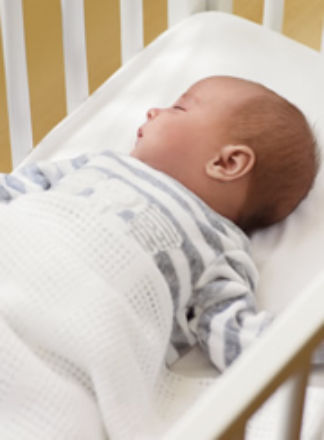 There are many reasons why it's best to buy a new mattress for every new baby - these include:
comfort
spinal support
safety standards for baby mattresses
hygiene
baby's general health
Recent medical research suggests there may also be an increase risk of cot death if a baby is sleeping on a mattress previously used by a baby from another home.
This seems to be largely down to the bacteria that can be found in used cot mattresses. The research is not saying there is a definite risk from used mattresses but the way of avoiding a potential risk is to use a new mattress for every new baby.
Remember to always follow normal sleep safety advice:
sleep your baby on his or her back
make sure your baby does not get too warm
For further advice please contact us.
T: 01254 777603 / 775865
E: info@babymattressesonline.co.uk
11th May 2012, 18:23