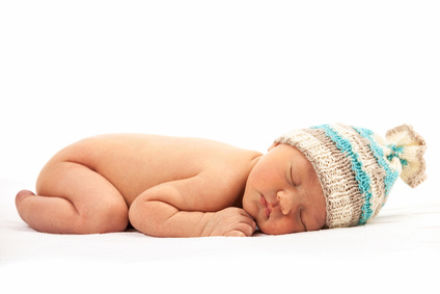 For more than 75 years, the government of Finland has been providing all new mothers in the country with a 'Baby Box', containing a selection of items essential to the health and wellbeing of every newborn baby. Even the box itself was and still is put to use: lined with a soft yet supportive baby mattress, the Baby Box often becomes the newborn's first sleeping place.
The Baby Box has been widely credited as helping to achieve one of the lowest infant mortality rates in the world and is given to every new mother, regardless of her background, to ensure every Finnish child receives 'an equal start in life'.
Each year, the contents of the box are updated and, for 2015, the box contains indoor and outdoor clothing, bathing products, bedding, condoms (!), nappies, bra pads and a toy or picture book, along with the baby mattress that has been a staple since the scheme was introduced in 1938. Reflecting changing ideas, the current box has reverted to cloth nappies to help the environment and has omitted to include a baby bottle to encourage breastfeeding.
New mothers can choose to take a cash grant, currently €140, instead of the Baby Box but only 5% of women take this option as the value of the box's contents is much higher. A recent report claimed that Finnish mothers are 'the happiest in the world' and the Baby Box has certainly helped them to achieve this enviable title!
Whether a baby sleeps in a cardboard baby box or an elaborate, expensive cot, it is absolutely essential to use a quality mattress that will offer the ideal combination of comfort and support. We are expert providers of custom baby mattresses and our highly-trained staff are always available to offer clear, competent advice on choosing exactly the right type. Baby Mattresses Online - here for baby and you.
2nd February 2015, 0:25