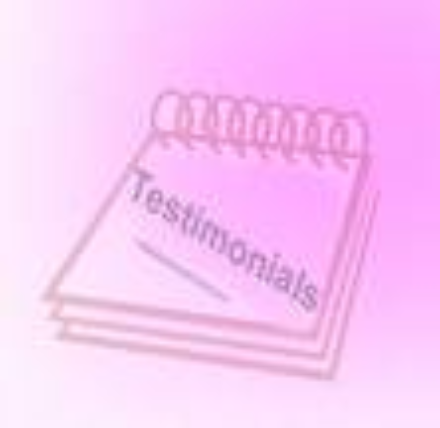 | | |
| --- | --- |
| Product: | babymattressesonline.co.uk |
| Date: | 13/07/09 (78 review reads) |
| Rating: | |
Advantages: Excellent selection and made to measure
Disadvantages: None Found
I've only just got round to ordering my almost 3 month old son a mattress for his cot. He currently sleeps in a moses basket but he's more than ready for a cot now but his older brothers cot only had a cheap mattress which is frankly ruined after two years use. Time for a new mattress but where do start to looking as my cot came with the mattress so I never had to buy one before.

I headed for goggle typed in cot mattress and headed to the first site at the top of the page
http://www.babymattressesonline.co.uk/

Now perhaps I should have done slightly more research but the site was offered made to measure mattress, at a price that suited my small budget and they were offering delivery with in 7 days. Exactly what I was looking so why waste time.

"Baby Mattresses On-line are specialists for newborn baby, toddler & childrens mattresses! We have a store full of mattresses and ancillary items for babies and children. Our expertise is baby mattresses.
We have foam, spring and natural fibre mattresses, all available in every size and shape possible. We also have a huge selection of mattress coverings.

All our mattresses comply with the rigorous requirements of BS 1877 Part 10 for safety and performance and BS 7177 for flammability, without the use of any antimony, phosphorous or arsenic based fire retardant treatments." Taken from the site itself

The site has a section about the correct measuring and fitting of cot mattress as it is very important to get this right or you could put your baby in danger. It is also full of other useful information about reducing cot death and other baby/cot related issues such as flat head syndrome.

The site has a massive array of products to choice from I didn't really have a clue what I was looking other than a cheap mattress that would fit my cot. Here's the list of products I had to choice from.
7 cm foam mattress, 10 cm foam mattress, Deluxe quilted foam mattress, Coolmax Safe Line Amicor Micro-Climate "Softer than Ever" Mattresses X-Static pure silver fibre Natural Organic Cotton Traditional fully sprung Pocket, sprung Coir Coir & Springs Coir & pure new wool Coir, springs & pure new wool Environmental friendly mattresses

I never new the were so many types of cot mattress after looking through a few of the low priced mattresses I opted for the Deluxe quilted foam mattress a popular deluxe foam mattress available in any size for cot-beds and has the following features:
CMHR 25 density hypo-allergenic foam.
4" ( 10 cm.) depth.
Easy care quilted cover can be un zipped and washed at 60 degrees.
Cover and mattress are fully breathable.
Mattress can be used on both sides.
Hypo-allergenic.
Ventilated entirely from top to bottom.
Ideal for "feet to foot" sleeping position.
CMHR foam core offers great support for newborns & toddlers alike.
Optional waterproof liner available at no extra charge.
Firm & resilient.
Spare covers available.
Conforms to (and exceeds) BS1877 and BS7177
It sounded great and best of all it seemed a bargain at a mere £24.99 for a delux mattress so I popped it in my basket but there were more option for you to decide, do you want it with or without a PVC waterproof sleeve, with or without a spare cover and then the most confusing question without ventilation holes, with ventilation holes on one side, with ventilation holes all over. Since I knew nothing about these I went with the first answer in each box fingers crossed I've done it right. There is a on-line assistant as well as phone number if you need to speak with anyone but I didn't use either.

I had to register with the site which was fairly straight forward, then confirm my order I was a bit unsure where to put the measurement I required so ended up putting them special requirement box only to find on the next page there is a box to put your measurement in silly me. Postage by courier is a standard £10. Shortly after ordering I received a confirmation email then heard nothing for days when I was told my mattress had been dispatched with DHL. I think that's good considering this is a made to measure product the turn around time is very fast. I was sent an email telling the item had left the DHL warehouse which I found useful and stayed in so I wouldn't miss them.

When mattress arrived it was well packed with a few instructions, no invoice which I found slightly odd but I do have my email invoice and and explaination about the new smell of the mattress which is perfectly safe and it because it had come brand new straight from the warehouse and wears off in a few day. It fits perfectly in my cot which I'm pleased about and seems excellent quality for the price I'm very impressed and happy to recommend this site.

This review may appear else where under my same username
Summary: I'm happy to recommend this site.
22nd October 2009, 12:05