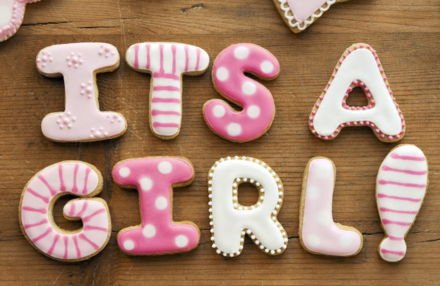 New Year's Eve 2014 was an exciting time for everyone though one family got much more excitement than expected as they welcomed new arrival Maya Jokic - the first baby to be born in the UK in 2015!
Maya's official birth time was 12:01 on January 1st 2015. Weighing in at a healthy 8lb 14oz, Maya was described as being 'absolutely perfect' by proud father Zeljko after her birth at St Mary's Hospital in Manchester. Mother Giana had spent all of Tuesday evening in labour and was glad it was all over! Both mother and baby are doing fine and bonding well - a process enhanced by the fact that Maya was conceived through IVF treatment after many year's of the couple trying to conceive.
Maya has now gone home with her family and will be enjoying getting to know her new surroundings, which will of course focus on the nursery. This room and its sounds, smells and furniture is the first experience babies have of their new world and so it is crucial to ensure that everything is just perfect.
As babies spend a great deal of time sleeping, choosing the correct cot mattress is essential. We specialise in providing bespoke, custom-made baby mattresses designed to give your precious new child the very best start. As well as this signature range of made-to-order cot mattresses, we also supply a quality range of baby bedding, changing mats, nursing cushions and an array of other nursery items to make sure you are fully equipped.
Check out our News & Tips section for more advice on choosing the right baby mattress for your precious child and do not hesitate to contact our skilled team on 01254 777603 or email info@babymattressesonline.co.uk if you require more detailed information & support.
6th January 2015, 5:40