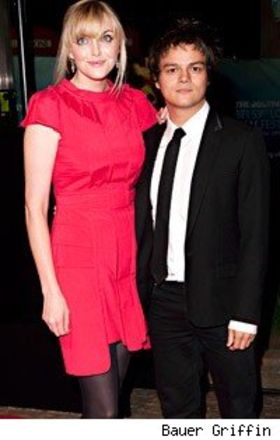 Saucy telly cook Sophie Dahl might have to wear a maternity apron soon, since she's revealed that she and jazz musician hubby Jamie Cullum are expecting their first child together.

The 32-year-old obviously didn't waste time making babies after marrying Jamie in January this year, because she's due to have their baby sometime in February.

A statement from her people said: "Jamie Cullum and Sophie Dahl are delighted to confirm that Sophie is four months pregnant."

The Daily Mail quoted a friend of the couple as saying: "Sophie has always been broody and she adores children. We all think she will be a superb mother and Jamie is also elated."

Earlier this year the couple moved into a £3m mansion in Buckinghamshire where her grandad, famous children's author Roald Dahl once lived.
Perhaps they may want a personalised mattress for their new arrival.
13th September 2010, 17:12