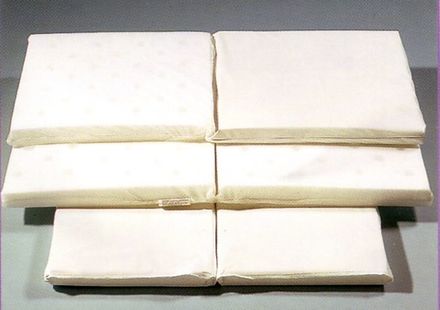 Travelling with your baby can be a joyful experience for all the family, but it can interrupt any sleep patterns your baby has established. Ultimately, a travel cot needs to offer a baby a safe temporary haven to relax in, sleep in and feel safe in when they are away from their home. Getting enough sleep is important for everyone, but especially for a growing baby and if your baby has a good night`s sleep, so do you!

A good travel cot is a must have for the well travelled baby but supplementary mattresses are increasingly popular as well. They are available in a range of sizes, shapes, depths and materials to fit different travel cots and can really help alleviate any sleep issues that your baby may encounter while on holiday with you. With this in mind, buying a new travel mattress is a good idea as a pre used one will have been compressed by the previous user which will compromise the comfort of the mattress and it may also not be as clean and germ freey as you would like.

The next factor to consider is the size. Not all travel cots are made to uniform dimensions so sizing up is a very important facet to get right. If you buy the wrong size, not only does it make packing the cot and mattress away more difficult, it could also pose a danger to your baby as, for example, they may get little arms or legs trapped if the gap between the two is too big. Ideally, you need to aim for a snug fit with a gap no larger than 2cm. It is also worth bearing in mind that we at Baby Mattresses Online will make the mattress to a specific size and shape as demanded by your travel cot.

When it comes to material, there are three main types of travel mattress; foam, sprung and coir. Coir is usually the most expensive and can be mixed with other natural products such as wool or cottonc on occasion. Coir is hard wearing, long lasting, very firm and breathable. For babies who sleep away from home frequently, such as staying over at Grandmas, coir is a good investment. Sprung mattresses are a good mid way and provide a sturdy form of support for your little one. They tend to be slightly more expensive than foam mattresses. Foam mattresses are generally the cheapest and are best for occasional use. They can all be cut to any size and shape, are value for money and very easy to clean. The depth of the mattress is also important and mattresses can be found in a wide range of depths. Do not assume the thickest is going to be the most comfy. For example, a foam mattress that is thick but not dense will not provide as much support as a thinner foam mattress with a higher density.

A last word on safety. It is imperative that you only purchase travel mattresses that are approved and meet stringent UK and European safety legislation. All the mattresses found on Furniture Hire UK adhere to these stringent standards as do all the travel cot mattresses that can be found here at Baby Mattresses Online.
T: 01254 777603
E: info@babymattressesonline.co.uk
W: www.babymattressesonline.co.uk
8th October 2012, 18:20