by E. Cossey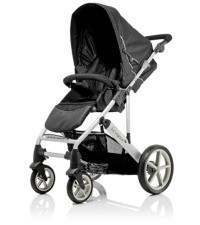 Buying your first pushchair is an expensive and hazard filled decision to make. There are so many things to consider when you're browsing the comparison sites and high street stores. Does it fold down easily? Will it fit in the boot of your car? Will it do a back flip if you pop a grocery bag on the handles? How will it cope on bumpy mountainous terrain (bizarrely this is a test a lot of pushchairs go through)

To save you a bit of time, I've had a look through quite a few comparison sites, and pulled out the top 10 that mums have voted as the best ones!

This Britax Vigour 4+ (right) comes in at around £264, and has been praised for its ability to be folded up easily with one hand, smooth manoeuvrability and puncture resistance wheels.

Here are 9 more top pushchairs: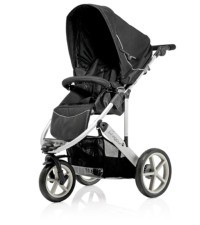 In fact, most of the Britax pushchairs come up highly in the ratings. The Vigour 3+ is priced at around £299, and seems to appeal to the 'trendy mums' who love the three wheeler pushchairs. It's easy to fold up, hard wearing, and has a number of hidden pockets to stash your car keys/mobile phone/Kit Kat.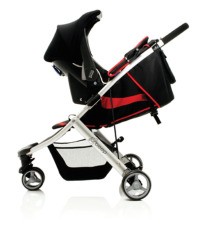 The final Britax pushchair is the Britax Bepp, another three wheeler. Aimed at the 'urban mum' market, it's
suitable from birth to 4 years, and is a bit more budget friendly at around £150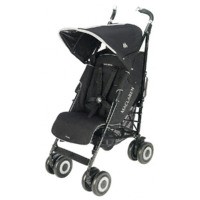 I saw the Maclaren Techno XT being tested last week on BBC's Watchdog and it came out really well in all the tests. The pushchair, which you can buy for around £165, did particularly well in the shopping bag test but also folded down nicely too.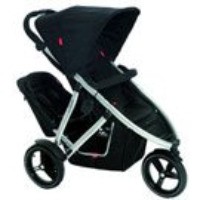 Phil & Teds Vibe Inline Pushchair & Double Kit is a buggy that best suits the needs of those with twins or two kids close together in age. It's not cheap, at £495, but it's had excellent reviews for it's strong, solid structure, and the ability to fold it away without removing the toddler seat.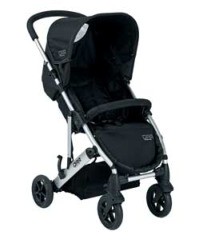 The Mamas and Papas Ora Pushchair is around £149.99, and testers were impressed with its ease of use, lightweight frame, and decent price. The ability to allow the child to sit up straight or lie right back was also cited as a benefit.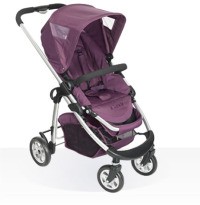 Fashion followers will appreciate the aptly named iCandy Cherry. Priced at around £284.99, the pushchair is flexible for the child's development and is reported to have excellent after sales care.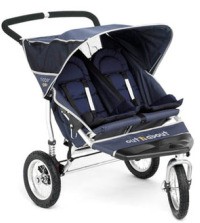 Another double buggy, the Out and About double 360, is easy to assemble and even easier to pack down. The three wheels allow easier manoeuvrability, and it's hailed as the best double buggy on most of the sites I visited. It's priced at £289.99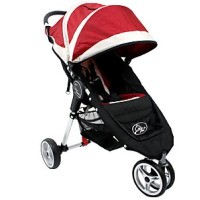 The Baby Jogger City Mini 3 Wheeler is a compact little stroller that can easily be folded down with one hand. Like most of the other strollers, it comes with a rain cover and a sun hood to protect your little one's eyes. You can buy it for around £185.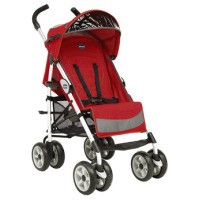 Finally, we've got the Chicco Multi-Way Stroller. Available for a bargain busting £99.99, it's a sturdy stroller that enables a smoother ride over 'rocky terrain' whilst still allowing an easy turn around tight corners.

Obviously it's best to try all the prams when you pop into town, but hopefully this will give you an overview of what to look for. It's also worth shopping around online, as prices can vary between stockists.

What's your favourite buggy? Swear by the Bugaboo? Or do you prefer the Micralite Toro, like our Gia? Maybe you're a Stokke Xplory fan all the way?
Discuss your favourite prams & pushchairs in our forum
We can make mattresses to fit any make or model of pram - just coose any type of mattress from the Pram, crib & moses basket mattress section & leave a note of size, shape or model required.
28th September 2009, 10:14