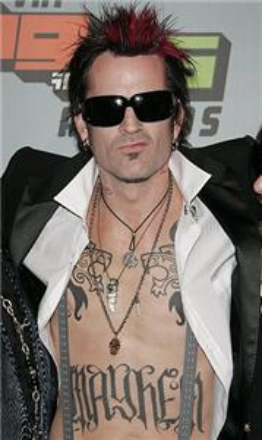 Famous for being Pamela Anderson's ex and for having a turbulent rock career, Tommy Lee is not someone who most parents would think of when discussing kids' fashion.

However, it would appear that the ex-Motley Crue rock-star has gone soft, with the news that he is to expand his already successful fashion line at People's Liberation to include clothes for children.

Tommy's current People's Liberation lines feature illustrations of dragons and Koi fish and the apparel includes hoodies, jeans, t-shirts and hats.
Click here to see our range of Cot mattresses

"Someone asked me the other day if I was going to do any kid's clothes and I thought that was great," Tommy told fashionwiredaily.com

"I have two boys who are nine and ten-years-old, and they're already rocking in little Motley Crue shirts. I love kids and that would be kind of fun."

Mums haven't been forgotten by the wayward rocker, with Tommy stating that women's fashion excited him too.

"That's something that we'd have to sit down and play with. I'm a big fan of women's shoes as well, but that's a whole other story," he grinned. "I have a foot fetish."
Click here to see our range of Cot Bed mattresses

8th December 2006, 14:52