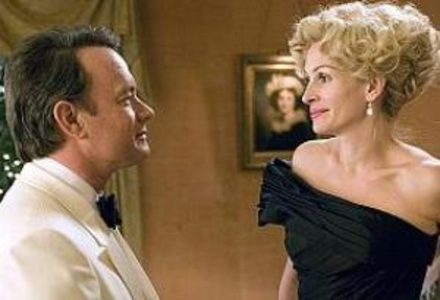 Hollywood A-lister Julia Roberts has described the pressures of juggling motherhood with show business in the run up to the release of her new film.

The screen-siren, who stars with Tom Hanks in the Charlie Wilson's War, said that bringing up children was much more demanding than the acting profession.
Charlie Wilson's War - in which she plays wealthy Texas socialite, Joanne Herring - comes after a four-year break away from the movie scene.
Take a look at our Featured Products

The Notting Hill and Erin Brockovich star dedicated the time to raising twins Phinnaeus and Hazel, before giving birth to five-month-old son Henry in June 2007.

Commenting on being both actress and mother she said: "I want to strive to accomplish things for me as an individual and as an actor, as long as it doesn't take away from what I want to accomplish as a wife and a mother."

She also praised her husband, cinematographer Danny Moder and her large group of close friends for supporting her through being a mum and a movie star.

"I have a really great husband, who's also a great father," she said.

"I have great girlfriends and I'm in a position where I can have somebody help me with my kids when I need that - I'm not doing it by myself."
TELESALES & MATTRESS ADVICE
01254 777603 (office hours)
or request a call back
7th January 2008, 20:24