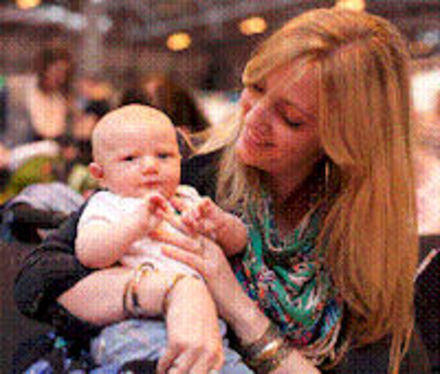 The Baby Show opens a brand new event in Manchester to offer an unrivalled shopping experience for parents and parents-to-be.

"We're extremely excited to take The Show to Manchester; it's great to be able to make the wonderful shopping opportunities accessible to even more parents", said Ali Blackwell-Cook, Show Director for The Baby Show. "As a mother I know how expensive being pregnant and having a newborn baby can be, and also how important it is to find all the essential products to keep you and your baby safe and comfortable. At The Baby Show we offer all the latest, on trend, products and everything you could possibly need at unbeatable prices."

To ensure the day is as stress free as possible there will be a number of free facilities which include firm favourite amongst babies and toddlers, the Fisher-Price Crèche. Plus, heavy bags don't need to be carried around The Show, simply head to Emma's Diary Shopping Drop Off, Collect by Car and Home Delivery Service.

The Baby Show takes place at Manchester Central from 2 – 4 September 2011.
You might well see us there with our mattresses and changing mats.

Head to www.thebabyshow.co.uk for more information.

15th July 2011, 13:41