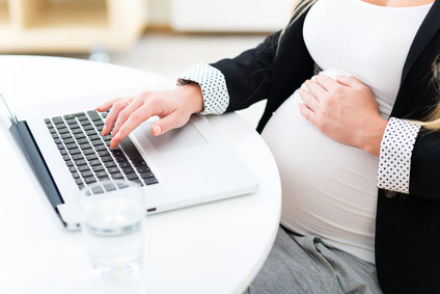 The government's new Shared Parental Leave law has now come into effect as of April 5th 2015. To help you understand what it will mean for you, Baby Mattresses Online have put together this handy list.
The parents of children born on or after 5th April 2015 are now entitled to split leave from work to look after the new addition to the family

The statutory right to an initial two week period of maternity leave and allowance for mums and paid paternity leave for dads remains unaffected

Shared Parental Leave will allow parents to share up to 50 weeks of leave

Both parents will be entitled to 37 weeks of pay, shared between them

Time off can be taken simultaneously or separately in any combination to make up the allotted leave time

Couples who adopt a child from April 5th 2015 will also be eligible for Shared Parental Leave

The law takes the place of Additional Paternity Leave

To qualify, parents must have been in employment continuously, for the same employer, for at least 26 weeks (by the start of the 15th week preceding baby's expected date of arrival

For adopting parents, these 26 weeks of work count until the time when the adopter received notification of successful matching

Both mum and dad must remain in employment up to and including the first week that leave is to be taken

Qualifying parents will also be entitle to Shared Parental Pay as long as an average salary, meeting the lower limit of £111 per week, has been earned for eight weeks previous to the 15th week before due date

Shared Parental Pay will be set at £139.58 per week or at 90% of average weekly take-home pay - the lower figure will be used

All leave must be requested at least eight weeks in advance from the employer and a Notice of Entitlement provided - up to three of these notices can be given if leave is required in several periods but this must be agreed to by the employer
Baby Mattresses Online welcome the new rules, which will make it easier for new parents to spend those precious first few weeks together, creating the new bonds with baby and strengthening the bond between themselves at the same time.
Our quality range of products, which includes nursing cushions, bedding, changing mats and of course our signature custom baby mattresses, is designed to bring parents everything they need to create the perfect environment for their new child. Parents + Baby Mattresses Online = a Happy, Healthy Start!
9th April 2015, 7:59