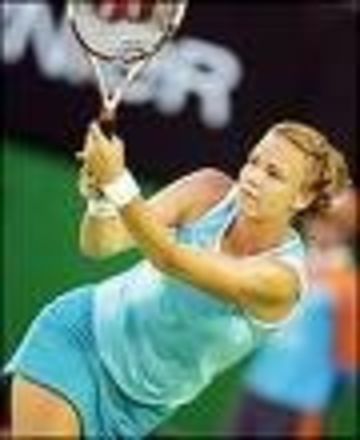 Three-time grand slam champion Lindsay Davenport will miss next month's Australian Open after learning she is pregnant.
Davenport will miss at least the start of the 2007 tennis season and the 30-year-old former world No.1 may well have played her last match.
Davenport and her husband, Jonathan Leach, are expecting their first child in mid-2007, according to a news release issued by her agent, Tony Godsick.
Click here for more celebrity gossip & news Latest news
There was no indication in the release whether or not Davenport plans to play professionally again.
The American won the US Open in 1998, Wimbledon in 1999 and the Australian Open in 2000, along with an Olympic gold medal in 1996.
She has won a total of 51 titles in singles, 36 in doubles, and finished four seasons ranked No.1: 1998, 2001, 2004 and 2005.
Davenport ended 2006 ranked 25th.
13th December 2006, 23:07