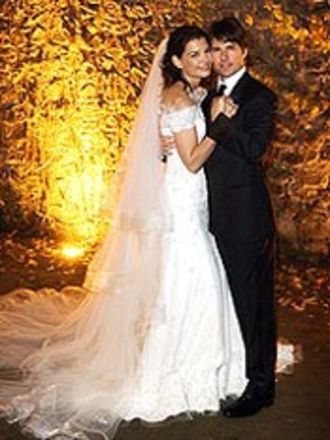 Tom Cruise and Katie Holmes are officially Mr. & Mrs. Cruise! The couple's wedding was performed by a Scientology minister in Italy attended by a A-list celebs including Jennifer Lopez, Brooke Shields, and Victoria Beckham, to name a few.
Armani was the designer of choice. Not only did he design Tom's tux, but he also designed Katie's dress and little Suri's outfit! Suri's $750 dress was described by Armani as, "a little white wool bloomer dress, decorated in tulle."
Cruise's children, Isabella and Connor, were included in the wedding party. Cruise's best man was David Miscavige, the head of the Church of Scientology, and Katie's matron of honor was her sister, Nancy Blaylock.
21st November 2006, 20:49