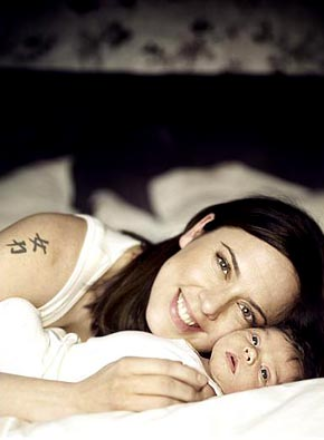 Spice Girl Melanie Chisholm has released the first public photo of her baby daughter!
Melanie, best known as "Sporty Spice," posted the image of her 3-week old daughter Tuesday on her MySpace Celebrity page.
Melanie and her boyfriend of six years, property developer Thomas Starr, welcomed Scarlett Starr on February 23rd. She weighed 8lbs., 3 oz.
Both mom and daughter "are doing fine," she said at the time.
Melanie was the last of her fellow Spice Girls to become a mother.
12th March 2009, 13:02