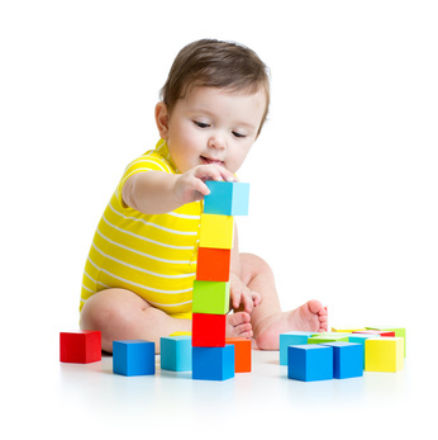 Though it may not seem like it sometimes, babies spend a LOT of time sleeping during their first twelve months. The results of a new study suggest that this sleep is crucial to a baby's development, as the regular naps help them to retain information about the world around them.
The study was carried out by researchers at the University of Sheffield and involved more than 200 babies of up to a year old. Each child was taught to carry out three simple tasks involving small puppets and their sleeping activity immediately afterwards was recorded. Around 50% of the babies fell asleep within 4 hours of carrying out the tasks while the rest slept either not at all or for less than half an hour.
The experiment continued the following day when the babies were encouraged by researchers to repeat the tasks they had completed yesterday using the hand puppets. On average, 1.5 tasks were successfully repeated by babies that had slept substantially while, of the babies that had little or no sleep, not one could repeat the tasks at all.
Speaking for the Department of Psychology at the University of Sheffield, Dr Jane Herbert said: "Those who sleep after learning learn well, those not sleeping don't learn at all… these findings are particularly interesting because they suggest the optimal time for infants to learn new information is just before they have a sleep."
This phenomenon, known as 'sleepy learning' is extraordinary and adds a whole new dimension to the traditional bedtime story. Just before sleep, your baby is open and receptive to new experiences and a solid foundation for learning can be created here - reading is cited by Dr Herbert as the perfect example of sleepy learning. As well as educating, the act of reading helps to form strong bonds between reader and listener, particularly when that listener is a baby.
Make sure you child is perfectly comfortable and supported as they drift off to the sound of your voice - choose Baby Mattresses Online to lovingly and skillfully create a bespoke baby mattress for your precious child.
11th February 2015, 7:24