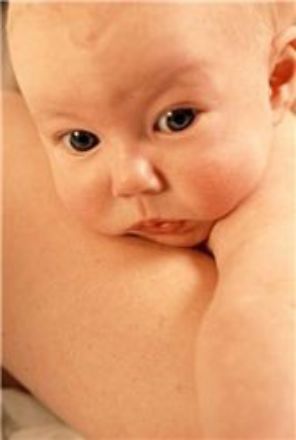 A new at-home testing kit which analyses saliva for signs of kidney malfunctions could provide an early indication of mothers-to-be who could suffer from pre-eclampsia.

Currently being trialled by expectant mums in Chichester, the spit-test is believed to be more reliable than traditional blood pressure and urine checks, according to the report in the Chemistry & Industry magazine.

Developer Brian Owen-Smith, a retired rheumatologist from St Richard's hospital where the screening is being tested, told the BBC: "Blood pressure and urine tests are not always reliable. Not all pregnant women with high blood pressure will have pre-eclampsia, and a positive urine test might be down to an infection rather than pre-eclampsia.

"The saliva test is a very useful add on. It is so simple, quick and cheap."

Up to 10% of expectant women could suffer from pre-eclampsia, which occurs at the end of the pregnancy term and is caused by a defect in the placenta. There is no cure available except for the quick and safe delivery of the baby and the subsequent removal of the placenta.

Eventually, the creators of the kit hope to be able to produce a traffic-light version whereby a red reading would indicate pre-eclampsia, a green would show the pregnant women to be fine and an amber reading would advise caution and a medical check-up.
You may have come accross this page by searching for the term cot mattress, baby mattress or cotbed mattress. Please click below to see our brand new range of
Micro-Climate "Softer than Ever" Mattresses
9th May 2007, 22:45