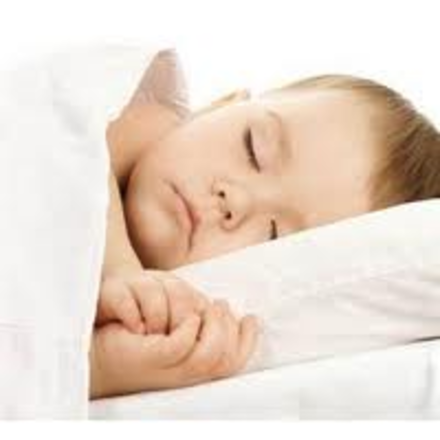 A few simple reminders and precautions for your baby's safe sleeping and happy dreaming:
Sleeping position tips
'feet to foot' is the correct position. Baby's feet should touch the foot of the cot to prevent sliding down beneath the sheets.
babies should lie on their backs to sleep (unless otherwise advised by a health professional)
babies old enough to roll over should be allowed to choose their preferred sleeping position
Bedding tips
use lightweight bedding in layers so it's easy to add or remove for optimal body temperature
use duvets & quilts with caution as there's a potential overheating hazard, & only after 12 months
remove bumpers when your baby can sit up unaided (you don't want them acting as a step to freedom or injury!)
tuck in all bedding & make sure covers do nott reach above baby's shoulders
remember: one mattress, one child - new chils, new mattress.
Cot & mattress tips
check that the drop side of the cot is secure and that your childone hasn't figured out how to lower it
make sure the mattress fits the cot snugly and there are no gaps of greater than 3 cm between the mattress and the cot
make sure your baby's mattress is clean & dry. Regularly rotating it will help extend its life
never stick transfers or stickers inside the cot that a baby can reach and make sure mobiles above the cot are well out of reach
Temperature tips
make sure your baby's cot isn't positioned in sunlight or next to a radiator. A room thermometer positioned above the cot will give you peace of mind
a room temperature of around 18°C is ideal
check that your baby isn't too hot or too cold by feeling their neck or body (not hands/feet)
If you need any advice please contact us - there's a few of us in the office ready to take your call....................(office hours)
T: 01254 777603
E: info@babymattressesonline.co.uk
W: www.babymattressesonline.co.uk
7th February 2013, 19:36