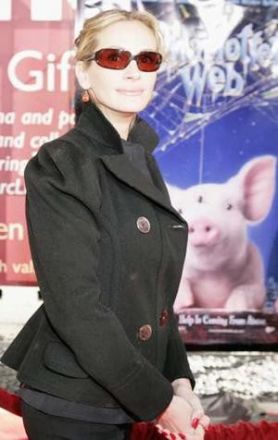 ACTRESS Julia Roberts was harbouring a happy secret when she stepped out at the Los Angeles premiere of her latest film, Charlotte's Web- she is expecting her third child.
Roberts, 39, and her husband, cinematographer Danny Moder, 37, will become parents again in the northern summer, Roberts's publicist Marcy Engelman confirmed yesterday. The couple have two-year-old twins, Hazel and Phinnaeus, born in November 2004.
Roberts, who won the best actress Oscar in 2001 for Erin Brockovich, is the voice of the wise spider in the film adaptation of Charlotte's Web.
She will next be seen in the drama Charlie Wilson's War, directed by Mike Nichols and also starring Tom Hanks, scheduled for release next year.
30th December 2006, 16:06