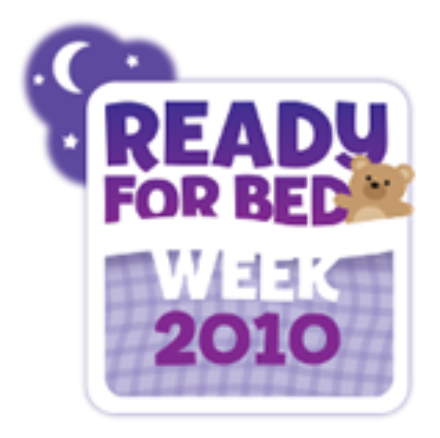 If your kid's bedtime routine isn't very good, then good news, help is at hand! The clocks went back on 31st October and marked the start of the third annual Ready for Bed Week where kids lifestyle company Worlds Apart encourages parents and children to get their bedtime routine on track! The darker evenings will make it far easier to convince young children that it is time for bed, and by focussing on your routine, you can also help children all over the world who sadly don't have a comfy place to sleep.
Ready for Bed Week was set up to help international charity Sleeping Children around the World (SCAW) which provides bed kits for children in underdeveloped and developing countries. Each year, Worlds Apart pledges to donate a bed kit for every 100 downloads of a special Ready for Bed Week Reward Chart. The chart helps parents to reward good bedtime behaviour including tidying toys, cleaning teeth and settling down for the night without fuss, as well as staying in bed until it's time to get up!

Visit www.readyforbedweek.com, which contains useful tips and advice for moms and dads. As well as helping those less fortunate, good results will reap several rewards including calm kids, an easy bedtime and extra 'us-time' for Mum and Dad!

Plus, everyone who downloads the Reward Chart will be entered into a competition to win a child's bedroom set from Worlds Apart Home, worth £200! With a choice of favourite Disney Characters - Disney Princess or Toy Story - the stunning Carriage Bed is certainly fit for all mini princesses and boys will love the 'Buzz-tastic' Storytime Bed! Plus there are handy storage solutions and the bestselling Go Glow accessories, making dream bedrooms for children and providing parents with important tools for establishing and maintaining a practical bedtime routine. We have the mattresses to fit these and other Disney theme beds. Every type of mattress, foam, spring or natural and organic fibre mattresses can be made to fit these beds.

For more information visit www.worldsapart.com or telephone 0800 389 8591.
Worlds Apart's Top Tips for helping establish a good bedtime routine:
Try and build up a routine that leads up to bedtime across an hour, to include bath time, quiet play and story time

Make tidying your toys part of the bedtime routine

Switch off the TV / computer games at least half an hour before the bedtime routine begins

Avoid rough and tumble games too close to bedtime

Avoid fizzy/sugary drinks with the tea-time meal

Identify some soothing music that everyone enjoys to play at bedtime so your children quickly understand it's time for bed

Always make time for a bedtime chat to talk through what has happened during the day

End the routine with a kiss and a cuddle and then leave the room swiftly. Avoid being drawn into further conversation
2nd November 2010, 15:47