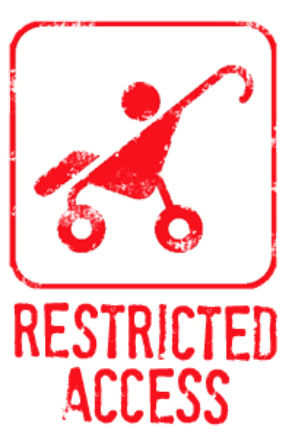 We love an exclusive here at Baby Mattresses Online . This one at Pushchair Trader is SO exclusive we can't tell you anything about it....YET!!
They have been approached by a well known pushchair manufacturer to recruit reviewers for a new-to-market buggy. It's all very hush-hush at this point but we can tell you that it's a forward-facing stroller, suitable from birth....... and it's a little bit different to the majority of strollers currently available......
In addition to theit current long term tester recruitment drive; Pushchair Trader are now looking for 3 people to become their Pushchair X Review Team. The successful applicants will be the first in the UK to see and use this pushchair, as they will be given the opportunity to trial and review it over a 3 month period. We hope they will let other people know about it through various social media channels, of course.
INTERESTED???
To apply please download and complete the form below, returning it to andrea@pushchairtrader.co.uk before the 5th August. Please enter 'Pushchair X Reviewer Application' in the subject header.
To apply you MUST;
Be a Blogger
Have a child up to 3 years old and under 15kg
Have access to a computer to send us your reviews and images
Ideally you are already a regular contributor to the Pushchair Trader Facebook page and an active visitor/contributor on www.pushchairtrader.co.uk
Closing date for entries is 5th August 2011
They will be releasing more information through Facebook, Twitter and of course Pushchair Trader, on this fantastic new product over the next 10 days so watch this space......... and get your applications in early!!
Just a reminder that we can make any size or shape of mattress for any baby pram or carrycot.
For more information about mattresses just contact us.
14th July 2011, 15:07