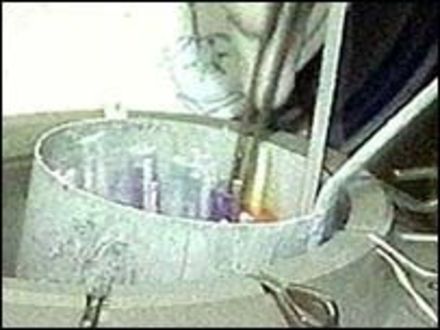 Two clinics run by fertility expert Mohamed Taranissi have been raided by police following a BBC investigation.

The officers are enforcing an unannounced inspection carried out by representatives of the Human Fertilisation and Embryology Authority (HFEA) and the Healthcare Commission (HC).

Mr Taranissi, who has reportedly amassed a personal fortune of £38 million, runs two central London IVF (in vitro fertilisation) clinics, the Assisted Reproduction and Gynaecology Centre in Upper Wimpole street and the Reproductive Genetics Institute on Weymouth street.

After repeatedly attempting to resist complying with the regulatory process of inspections, a court granted the HFEA an inspection warrant to both clinics earlier today, Angela McNab, the HFEA's chief executive, said in a press conference.

"We faced unique difficulties with the clinics run by Mr Taranissi and while we have tried to work with his clinics to get the information required to do our job, we have been challenged by his clinic and its lawyers at almost every step of the way," she explained.

"As we speak, two inspection teams have gone simultaneously into these two clinics with police officers in attendance to carry out an unannounced inspection of these two buildings and to secure the information that we need and are entitled to under the law."

Today's action from the HFEA precedes tonight's broadcasting of an episode of BBC investigative journalism programme Panorama which allegedly shows Mr Taranissi providing unsuitable and potentially dangerous treatment to women.

Mr Taranissi has denied the programme's claims, which the HFEA said were supported by a second source.

"Throughout all of this our predominant and underlying concern is for patients and for patient safety. We have set up a patient line for people who may have concerns about their treatment," Ms McNab added.


© Adfero Ltd

15th January 2007, 19:40