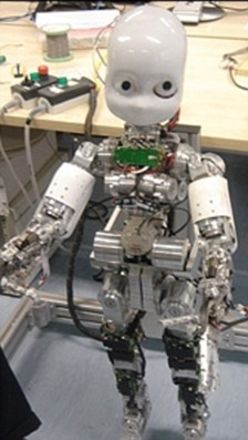 Over the next four years robotics experts will work with language development specialists who research how parents teach children to speak.
Their findings could lead to the development of humanoid robots which learn, think and talk.
The project is believed to be the first of its kind in the world and typical experiments with the iCub robot will include activities such as inserting objects of various shapes into the same shaped holes in a box, serialising nested cups and stacking wooden blocks.
If you're looking for a mattress then why not take a look at our EASY to ORDER SECTION - select your mattress by the MAKE or MODEL of the COT, BED or TRAVEL COT
15th February 2010, 8:41