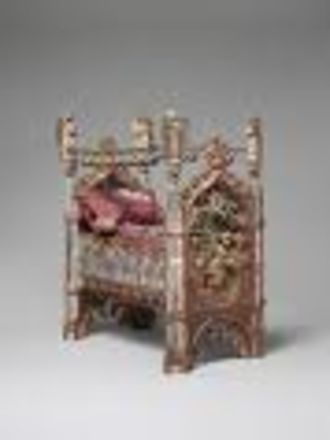 Customer's request was for a very special made to measure mattress - It's to fit a replica medieval crib made from solid oak. The bedding will be hand made from linen so they needed a type of mattress cover that wasn't going to show through.
Medieval mattresses were made from either straw or feather.

Our customer does medieval re-enactment, so the crib will be moved from venue to venue on a weekly basis over the summer so the cover also needed to be durable.
They tend to camp in fields as well so also wanted something that isn't going to hold the damp if the weather is wet.
They also needed it for this Friday - not a problem.
Just another of our custom made mattresses! Problem solved by Baby Mattresses Online.
We'd just love to see some photos from the venues..............
6th July 2010, 19:16