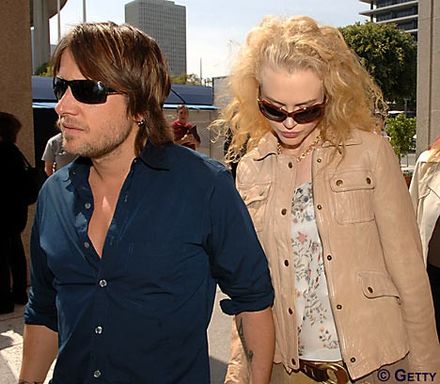 NICOLE Kidman is rumoured to have told family and friends over Christmas that she is pregnant, according to the London Daily Mail.
However, Kidman's Australian publicist yesterday denied the reports, saying it was simply a rumour made up over the silly season.
The Daily Mail's respected entertainment editor, Baz Bamigboye, reported the Oscar-winning actor, 40, and her husband, Keith Urban, broke the news to their families over the holidays after Kidman finished work on Baz Luhrmann's epic romantic adventure film Australia on December 21.
Kidman's spokeswoman said: "It is incorrect. She must have had about 30 babies by now.
"She's in Australia making a film and her family are in Australia," she said.
"She's happily ensconced away somewhere having a few days' break. As far as we're concerned it's another rumour out of London."
But one of Kidman's friends said it was "conceivable" the actor was almost three months pregnant.
"She did have a small baby bump a month ago, so it would be reasonable she'd now be three months and telling her friends and family," the friend said.
The couple were married in Sydney in June last year.
29th December 2007, 18:03