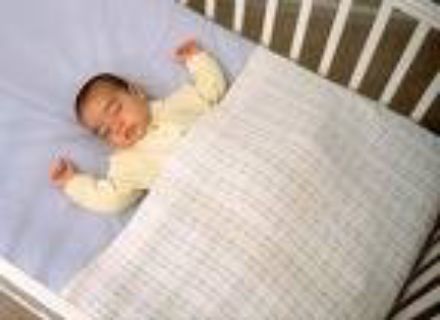 The UK's leading cot death charity, The Foundation for the Study of Infant Deaths (FSID),have released a new DVD to promote safe sleep advice to parents whose babies are at greatest risk of cot death.
View the dvd online here

The film, "Losing Leah – Don't Let it Happen to You", shows the tragic consequences of drinking, smoking and sharing a bed with a baby and will be given to professionals targeting vulnerable teenage parents.

Every year more than 300 apparently healthy babies die suddenly and unexpectedly in the UK for no known reason. Nearly three-quarters of deaths occur among disadvantaged families*. The babies of teenage mums in particular are at risk - they are six times more likely to have a cot death than older mothers**.

FSID was able to make the film, which was produced and directed by Alice Brooks, after winning a Media Trust Volunteer Films competition.

It includes some powerful interview footage of Lucy Watts, whose son Curtis died of cot death when she was just 19.

FSID's director, Joyce Epstein, said: "We know that leaflets and other traditional forms of health advice have limited impact. We were delighted when we heard we had won the Media Trust competition as it enabled us to produce a very different, and effective, resource which can be used in local communities."

* Blair et al, The Lancet on-line January 18 2006
** Latest Office for National Statistics figures published on August 28th 2008, showed that the cot death rate in 2006 was six times higher for babies of mothers aged under 20 at the time of the child's birth than for older mothers .

Professionals whose work focuses on groups at high risk of cot death and who would like copies of the DVD should email Jennifer.ward@sids.org.uk

FSID has produced downloadable guidance notes for professionals to accompany the DVD. They can be found at www.fsid.org.uk/dvd09.html

About FSID
FSID is the UK's leading baby charity working to prevent sudden infant deaths and promote baby health. FSID funds research, promotes health advice to parents and professionals and supports bereaved families. FSID is funded almost entirely by voluntary contributions and is the principle funder of cot death research in the UK.

How to reduce the risk:
Cut smoking in pregnancy – fathers too!

Do not let anyone smoke in the same room as your baby.

Place your baby on the back to sleep.

Do not let your baby get too hot.

Keep your baby's head uncovered – place your baby with their feet to the foot of the cot, to prevent wriggling down under the covers.

If your baby is unwell, seek medical advice promptly.

The safest place for your baby to sleep is in a crib or cot in a room with you for the first six months.

It's especially dangerous for your baby to sleep in your bed if you or your partner:

are smokers (even if you never smoke in bed or in the home)

have been drinking alcohol

take medication or drugs that make you drowsy

feel very tired.

or if your baby was born before 37 weeks

or weighed less than 2.5kg or 5½ lbs at birth

Watch out for accidents: there is also a risk that you might roll over in your sleep and suffocate your baby, or that your baby could get caught between the wall and the bed, or could roll out of an adult bed and be injured.

Never sleep with a baby on a sofa or armchair.

Settling your baby to sleep (day and night) with a dummy can reduce the risk of cot death, even if the dummy falls out while your baby is asleep.

Breastfeed your baby. Establish breastfeeding before starting to use a dummy.
19th March 2009, 18:35