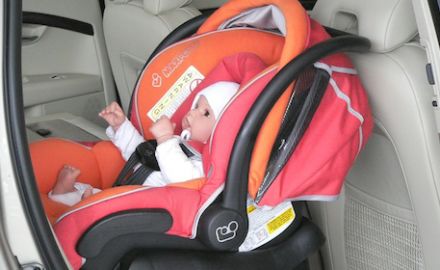 The new 'i-Size' EU safety regulation for child car seats comes into force today, July 9 2013. It will run in parallel to the current regulation R44 for the next few years (until around 2018).

Despite improved car seats and safety technology, car accidents are still the leading cause of child deaths in Europe. Ten children are killed on the road each week, while around 1,150 children are injured*.

The new regulation is set to make child car seats significantly safer compared to the current regulation, which dates from the 1990s. It applies to seats used by children from birth up to 105cm, and aims to improve protection and safety in a number of ways.

One of the most significant changes retailers need to be aware of is how long a child should remain in a rearward facing car seat.

The current EU regulation (ECER44/04) allows children above 9kg to face forward, meaning that many parents use a forward-facing seat too early, at around 9 months old. The new regulation makes rearward facing seats mandatory until the child is at least 15 months old.

i-Size will also make it easier for parents to choose and install the right child seat as it based on the age and size of the child rather than weight. Other key changes include the introduction of a safety performance test for side-impact collisions and ISOFIX only seats.


9th July 2013, 10:55