Now Britney wants an African baby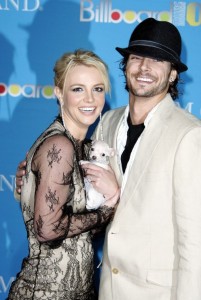 Pop princess Britney Spears appears to be jumping on the celebrity bandwagon after confessing that she too would consider adopting a foreign child.
Britney has always been an open fan of Madonna's career and life choices and this week was rumoured to be considering adopting a child from Africa, just like her idol.
A source claiming to be close to Britney told Bang Media: "She really admires what Madonna is doing at the moment and adopting is something she can see herself doing one day. She wants to have a large family."
Britney has already caused a media storm this week with news that she shed her baby weight after giving birth to Sutton Pierce in just five weeks.
Britney was photographed in Los Angeles shopping for an entirely new wardrobe including a pair of size 10 jeans.
Britney's friends have told the Daily Mirror that the weight loss is caused by her frantic dance workouts. She told her friends: "It's more fun than the gym."
However, it has been leaked that Britney may have lost the weight thanks to a controversial diet known as the Zone diet, which involves eating 40% carbohydrates, 30% proteins and 30% fats. The diet has been championed by Friends stars Jennifer Aniston and Lisa Kudrow.
Gail Johnson, midwife and education and professional development advisor for the Royal College of Midwives warned the diet may not be beneficial to new mothers: "The zone diet appears to offer a balance of different food types; however, the diet plan is very strict and quite complex.
"Women need to have a balanced diet with at least five portions of fruit and veg per day and they should aim to reduce the amount of fat, salt and processed sugars in the foods that they eat."