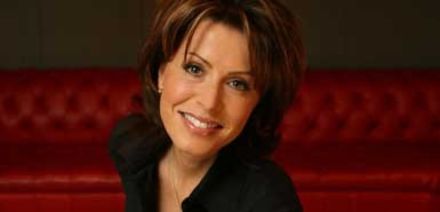 Channel Five newsreader Natasha Kaplinsky has revealed she's three months pregnant with her first child.

A spokesperson for the anchor woman confirmed the news last night, saying: "I can confirm Natasha is pregnant and she's never been happier."
Natasha defected from the BBC to Five earlier this year after signing a three year, £1million-a-year contract with the channel. She is thought not to have known about her pregnancy when she started with the station in February but has made no secret of her desire to start a family with husband Justin Bower.
Natasha, who won Strictly Come Dancing in 2004, is said to have boosted viewing figures of the channel's 5.30pm and 7pm news shows by 72% in her first month in front of the camera.
Please take a look at our Featured Products
But bosses at Five are far from unhappy about the prospect of their star disappearing on maternity leave. On the contrary, senior controller Chris Shaw said everyone is "delighted" with the news: "Natasha has had a tremendous impact on Five News and we're delighted to hear the fantastic news about her pregnancy."
2nd April 2008, 15:11