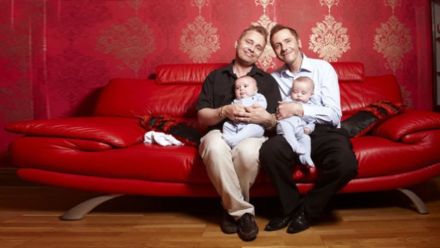 Barrie and Tony talk more to Channel 4 about how their family came about, and they offer advice to others in similar situations.
They discuss how having their children has enriched their lives More.........
Anyone else with multiples, why not use our money saving code to save 10% at checkout when buying any baby mattress, cot mattress, cotbed mattress, travel cot mattress or bedding. We can even make bespoke mattresses for twins and triplets.
Just use the code TWINSAVE at checkout to claim your 10%
Don't forget, we can make any size, any shape of mattress using any combination of our fillings & coverings.
21st July 2010, 12:27