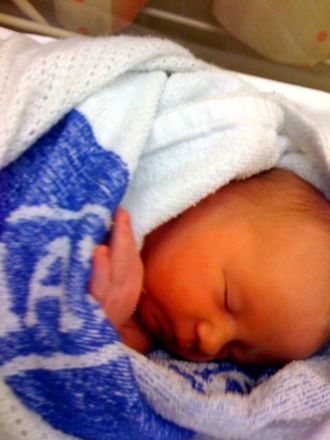 A woman in Egypt has given birth to septuplets after undergoing fertility treatment to have a baby boy, according to reports.

The 27-year-old mum of two from northern Egypt delivered four boys and three girls by caesarean section on Saturday, weighing between 3.2 pounds and 6.17 pounds.

Director of the El-Shatbi Hospital, where Ms Ghazala Khamis gave birth, Emad Darwish told the Associated Press: "This is a very rare pregnancy — something I have never witnessed over my past 33 years in this profession.

"From the initial checkup, I saw that none of the babies have any sort of deformities or incomplete organs."

In response to the miraculous multiple birth, Egypt's health minister will donate free milk and nappies to the seven babies for two years.

The seven fraternal siblings will join two sisters at the family's farm in the Egyptian province of Beheira, when ready.

Mother and babies are doing well in hospital, with family members thinking of suitable names for the new arrivals.
19th August 2008, 23:27