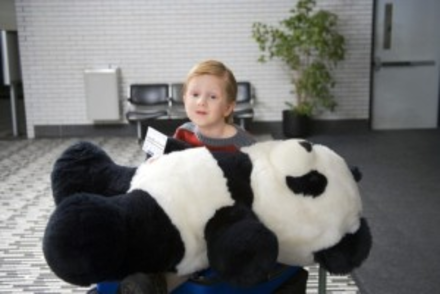 Toy manufacturer Hasbro has teamed up with digital technology wizard Creative to produce the first MP3-based toys designed to encourage learning and aid a toddler's development.

The Made For Me collection is full of toys and games which have a 50-song library integrated within them, plus parents can add tunes of their choice to help introduce their child to mum and dad's favourite bands.

Although the toys are only in the prototype stage at the moment, they are expected to make their way over to Europe from America in the autumn and are predicted to cost around £25 each.

Kevin Fortey, vice president of marketing for Playskool, a division within Hasbro, said: "Made For Me lets both parents and their babies enjoy music they prefer, while providing an innovative approach to classic developmental play."
Click here to see our Nursery / Baby Bedroom accessories

Brad Anderson, director of product marketing for Creative, added: "As one of the pioneers in the MP3 player market, Creative is excited to expand the scope of its offerings by collaborating with Hasbro to bring music to young children and families."

12th January 2007, 18:05