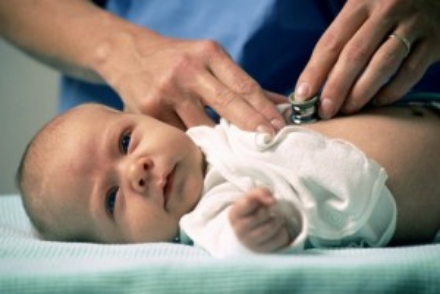 Mums throughout the UK have praised the quality of maternity care they have received from the NHS in a new survey from the Healthcare Commission.
The study recorded feedback from 26,000 women who delivered their babies in January and February this year, marking the largest survey ever conducted on maternity care.
In an initiative to improve widespread quality of post and prenatal services in the UK, all trusts will be ranked on a four-point scale from early next year.
Figures show that 91% of women were able to see a health professional about their pregnancy as soon as they wanted, with 92% of women saying that they "definitely" or "to some extent" got the pain relief they requested during labour.
In terms of postnatal care, 88% of women said they had a postnatal check-up four to six weeks after the birth with 76% of women having had access to a midwife as much as they needed.
Anna Walker, Healthcare Commission chief executive, said: "We have had well publicised concerns about some maternity services. So now is a good time to carry out a thorough review of the quality of care women are getting. A critical piece of that jigsaw is the views of women. This survey represents their voice."
She added: "Overall women are clearly positive about maternity services. But the results do highlight specific areas of concern and wide variations with issues including postnatal care, communication, food and cleanliness.
"These results show us that many trusts provide very positive services for women. Trusts with less positive results need to learn from the good performers."
28th November 2007, 17:56