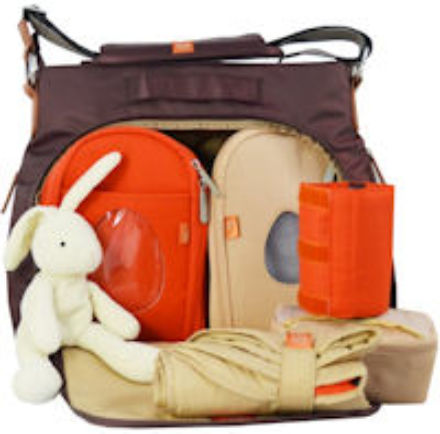 The wait is finally over and Lovedbyparents.com have announced the winners of their hugely popular parenting awards.
Hundreds of products were entered into each category and thousands of people cast their votes for their favourites, culminating in the announcements throughout last Monday
All products were tested by a group of real parents and shortlisted before opening the final decision to the public votes. Winners were provided with a prestigious Gold, Silver or Bronze Lovedbyparents Award badge.
Gold Winners included Pacapod for Best Baby Changing Bag, Maclaren for Best Pushchair, Babybjorn for Best Babysling, and Clevamama for Best Innovation Idea
Tina Summers, Editor of lovedbyparents.com said, 'The Pacapod is a great changing bag for parents on the move. It combines style with ease of use and was very popular with our panel of testers.
Special award winners included Wendy Shand of Tots To Travel who scooped the first Fab Woman Of the Year Award. An award that was created to celebrate women who have been inspired to create a business as a direct result of becoming a mother.
Katy Earley who writes www.modernmummy.co.uk fended off fierce competition to win Blogger Of The Year 2011- one of the most popular award categories.
Tina Summers Editor of Lovedbyparents said, 'We have been delighted by the response and support of our very first year of parenting awards and would like to thank all of our readers for their enthusiasm and continued support. It is fantastic to see such great products with an award that is genuinely lovedbyparents.
12th August 2011, 12:38