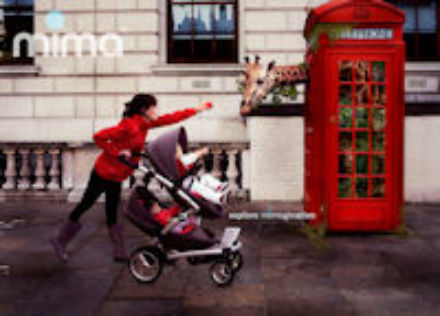 Singer Lily Allen has bought a mima kobi double buggy from exclusive, independent nursery chain, Peppermint.
At the end of last year Lily used Twitter to get advice and recommendations on the mima kobi and took delivery of the pushchair just before Christmas, ahead of daughter Marnie Rose's arrival on 8th January 2013.

The mima kobi is designed by Davy Kho, who has had an illustrious career creating products for cutting edge brands such as Alessi and iconic products like the Bloom Fresco high chair.

The kobi is great for growing families because it can be bought as a single buggy, with the option of adding a second seat at a later date. Alternatively, it can be used as a double from day one and can accommodate twins, a baby and a toddler, or two toddlers. In the last year it has won many accolades including Best Double Pushchair, Lovedbyparents Awards 2012 and Best Buggy Design (highly commended), Junior Design Awards 2012.
25th January 2013, 12:44