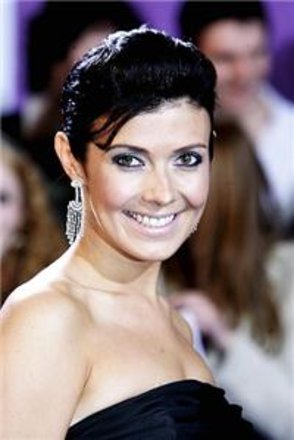 Corrie star and celebrity mum-to-be, Kym Marsh, has started attending antenatal classes in preparation for the birth of her third baby, reports reveal.

The 32-year-old former Hear'Say singer turned soap actress is expecting her first child with boyfriend, 28-year-old Hollyoaks actor Jamie Lomas next summer.

A source told Now magazine: "Kym looked tiny, although she was wearing a baggy top. She was absolutely pristine without a hair out of place. She didn't look like someone who'd been suffering from morning sickness. She looked very fit and well.

"Jamie was with her and they went in together. He did look a bit shell-shocked, but I'm sure it must be a very exciting time for them both."

Kym is already mum to 13-year-old son David and ten-year-old daughter Emily from a previous relationship.

The happy couple started dating earlier in the year and currently live together with Kym's children in Warrington.
Please click here to see our Featured Products
27th December 2008, 11:00