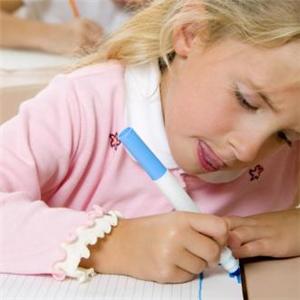 The department for education and skills has declared that more rigorous and accurate marking are the reasons for the fall in children's literacy, after Foundation Stage Profile results showed that primary school children in their first year had dropped marks in 13 development areas.
According to the results, nearly a third of the 500,000 children tested were unable to read 20 common words, 17% could not write their own name from memory and 4% could not count up to 10.
In general writing, there was a 5% fall in the proportion of children judged to be working beyond the level expected for five-year-olds from the 29% achieved last year.
Children's minister Beverley Hughes said: "This apparent downshift is largely due to the effects of moderation rather than an actual fall in the achievement of young children."
"We will look at the data further to understand the underlying factors," she added.
The results also recorded a drop in physical development, dropping eight points from 60% in 2005 to just 52% this year. There was also a reported drop in emotional development.
This news comes just days after children's minister Jim Knight praised schools, teachers and pupils for continuing improvement in the number of children gaining 5 A*-C GCSE grades.
29th October 2006, 12:40