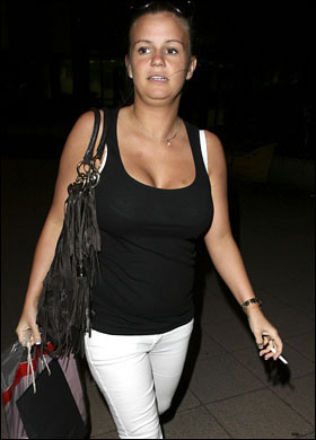 KERRY KATONA may be convinced a couple of puffs on a fag each day won't harm her unborn baby but a cot death charity is not so sure.
The Foundation for the Study of Infant Death (FSID) is sending Kerry an information pack to warn her the baby is up to 15 times more likely to die from a cot death.
FSID Director Joyce Epstein said: "When we heard that Kerry Katona is pregnant and struggling to quit smoking, we wanted to offer our support.
"Many women who smoke find it difficult to quit, but it's important that they know the harm it can cause as an incentive for giving up. As Kerry has won mother of the year more than once, she has the opportunity to show that it can be done, and set an example for mothers in the same postion."
Kerry told Star magazine this week she has cut down but likes to have a couple of puffs of a cigarette in the morning.
8th November 2007, 18:54