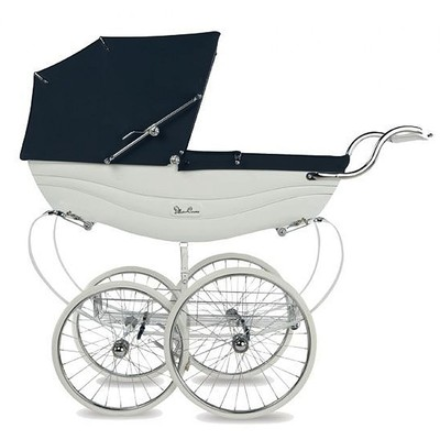 In the stroll seen (and read about) 'round the world, Duchess Kate and Prince William have finally settled on a pram for their baby boy, Prince George.
A £1,450 Silver Cross Balmoral pram to be exact, "the Rolls Royce of prams."
They're just like the rest of us, you guys.
Silver Cross, an England-based baby goods company, has been manufacturing baby prams for over 130 years and supplied the first baby carriage to George VI for Princess Elizabeth in 1913.
"Silver Cross have provided royalty across the world with their prams and are delighted that the Duke and Duchess have chosen the premier British brand for Prince George" a representative of the company states.
The Royal Couple christened Prince George last week in a ceremony at St. James' Palace presided over by the Archbishop of Canterbury.
Baby Mattresses Online make a full range of mattresses and sheets to fit the Silver Cross Balmoral. Who knows, maybe Prince George is sleeping on one of our mattresses!
For further information or advice about baby mattresses please contact us:
T: 01254 777603
E: info@babymattressesonline.co.uk
1st November 2013, 12:37