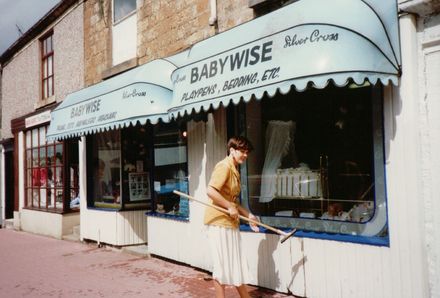 This weekend I dug out boxes & boxes of old photographs from my loft. I wanted to show my 28 year old daughter Heather how much her two year old daughter Dallas looked so much like her at the same age.
In the meantime, I came across loads of photos of one of my my original pram & nursery stores "Babywise" of which this is the first one I opened in Darwen in 1986.
Would you ever believe that we initially started manufacturing baby mattresses in the rear store room of this shop? Of course we were at that time only making made to measure children's mattresses for our own clients from the shop.
Well the rest is history - very briefly, over the years we sold the shops and now specialise in making baby mattresses for children and babies all over the world.
Do you know - we can still make an odd size mattress to fit the beautiful Thistle Binby "Gloria" brass swinging cradle that can be seen in the original shop window (above)
As far as I remember, this gorgeous cradle sold for about £400 at the time and was a favourite amogst the travelling community.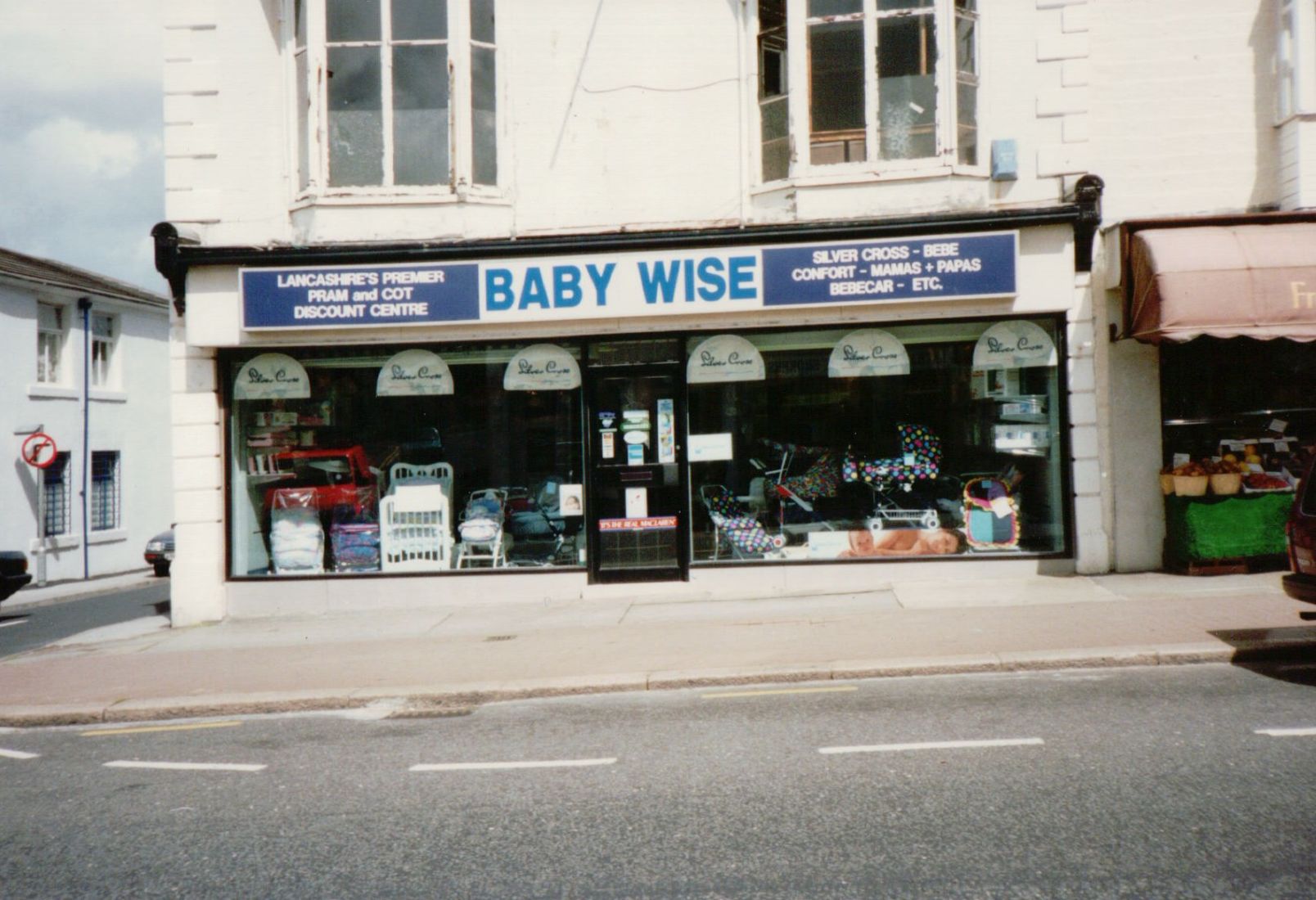 23rd January 2012, 17:58