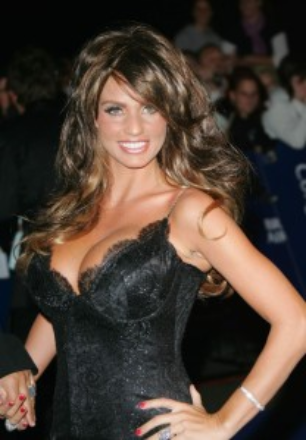 Former glamour model Jordan, also known as Katie Price, has told her closest friends that she thinks her latest pregnancy will result in a baby girl because she is suffering from morning sickness.

With her previous two sons, Katie didn't experience any nausea and the severity of the illness has persuaded her that baby number three will be a girl.

"She's convinced it will be a girl because she's constantly nauseous. It's nothing like what she went through with her boys Harvey and Junior," a close friend reportedly told the Sun.

If she and popstar Peter Andre are expecting a girl, it will please nobody more than big-brother Harvey, who has already declared to his mum that he wants a little sister.

But Peter appears to have some reservations on the matter, having previously stated that having a girl would "scare" him.

Katie has revealed that the family expect their latest arrival sometime in the summer, but she told the world's press that she would not be telling them an exact day for fear of being hounded by paparazzi close to the due date.
Click her to see our Bedding & Accessories
12th January 2007, 17:56