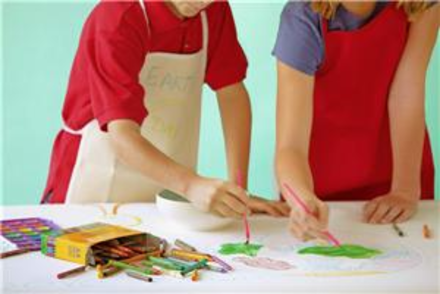 Children and their parents across the UK are taking part in finger painting, sports and teddy-bear picnics to celebrate National Childcare Week this week.

Running from 11th June to15th June, the event is designed to raise awareness and celebrate the efforts of the thousands of nurseries, daycare centres and creches in operation across Britain.

The national childcare charity Daycare Trust, which is running the event, has joined forces with a number of well known MPs to promote this year's theme of childcare benefits for life.

Among the events running this week are a teddy-bear's picnic at Greets Green Children's Centre, West Bromwich, to be held on 16th June from 11:00-15:00GMT with Tom Watson MP and a craft and messy play with Tom Brake MP at Tweedale Children's Centre in Carshalton - running from 09:00-12:00 14th June.

Other events include a Quality Childcare Collaboration Day at Hemlington Sure Start Centre in Hemlington - which has activities for children and parents from 09:00-16:00 on 15th June and an activity day at Becontree Children's Centre in Dagenham on 15th June, with childrens minister Rt Hon Margaret Hodge MP in attendance.

Today will also see CBBC Newsround presenter Sonali Gudka presenting prizes at an awards ceremony for the winners of Daycare Trust's Children's Competition at the Discover Centre in Stratford.
You may have come accross this page by searching for the term cot mattress, baby mattress or cotbed mattress. Please click below to see our brand new range of
Micro-Climate "Softer than Ever" Mattresses
MATTRESS ADVICE & TELESALES Tel: 01254 777603 office hours
12th June 2007, 21:21