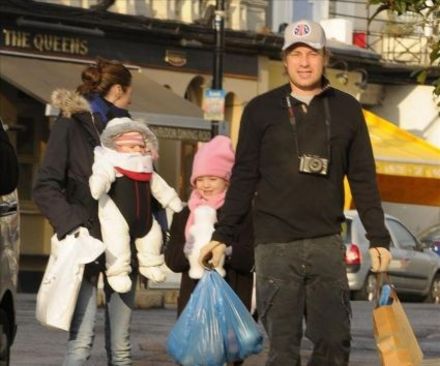 Celebrity chef Jamie Oliver has revealed that he would be "fine" if he never has a son, after revealing that his wife Jools is pregnant with their fourth child.
The 34-year-old star and Jools already have three daughters – Poppy Honey, eight, Daisy Boo, six, and Petal, 11 months.
The couple recently announced that Jools is pregnant with their fourth child and Oliver said that he wouldn't mind if their new baby is another girl.
He said to UK magazine New!: 'I'd be fine if I never had a little boy. I wouldn't know what to do with boys' bits anyway!'
Oliver added that it was never his intention to have a large family.
He said: 'It wasn't always my plan, not really. It was always Jools' plan. She wants a big family. I'm really happy with my lot.
'If we had stopped at three children, I'd have been more than happy, but she's very convincing at times when it comes to babies. She's totally the boss at home."
He joked: 'I personally think she takes advantage of me! As far as the making of babies situation is concerned, she has a way of talking me into things. I would say it isn't consensual.'
16th March 2010, 17:39