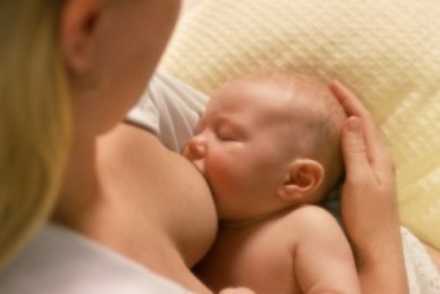 The 14th annual National Breastfeeding Week kicks off today with the Department of Health (DoH) hoping to use the event to raise awareness about the benefits of breast feeding.

While it is entirely a mother's choice as to whether she breastfeeds her baby or not, there are a significant number of benefits for those who decide that breast is best.

The DoH hopes the event will help provide mothers with the support that they need and the reassurance that they can breastfeed whenever and wherever they need to.

In addition to the usual local community initiatives, this year's campaign will also feature television advertisements and radio "filler" announcements which will run from now until the end of the year.

Previous events have seen awareness ribbons being given out, fancy dress support groups for new mothers to discuss their feeding options and a survey carried out to find the most breastfeeding friendly places in the UK.

Mothers who want to know more about breastfeeding or to find out more about what is happening in their area are invited to visit http://www.breastfeeding.nhs.uk or click here for the Bounty You and Your Newborn guide for more information about breastfeeding.
You may have come accross this page by searching for the term cot mattress, baby mattress or cotbed mattress. Please click below to see our brand new range of
Micro-Climate "Softer than Ever" Mattresses
14th May 2007, 17:45