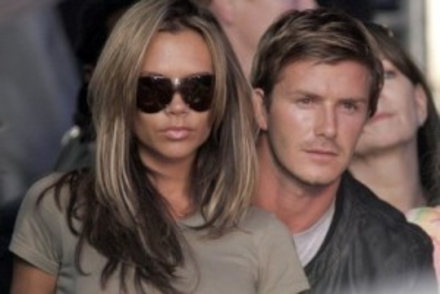 Victoria Beckham is rumoured to be expecting her and husband David's fourth child after former band-mate Geri Halliwell said she was convinced Victoria was pregnant.

In a recent interview with Closer Magazine, Geri said: "I think she's definitely expecting again. She hasn't been feeling well, has practically stopped drinking and has been really broody."

Geri also commented that Victoria was "incredibly close" to her eight-month-old daughter Bluebell Madonna and that Victoria "loved being with her".

Victoria and David currently have three boys, Brooklyn, Romeo and Cruz and Posh has made no secret of the fact that she would love a baby girl at some point in the future.

Her desire for a fourth child may have even been the deciding factor in David's decision to move to Los Angeles to play for its Galaxy football team when his contract runs out, as the Mail on Sunday reported that Victoria promised him a fourth child if they moved stateside.

A friend close to the pair told the paper that Victoria "cut a deal" with David that if they went to America, she would spend six months trying to revamp her fashion career and that if it didn't take off, they would try for a baby.

But if Geri is right, Victoria may have got carried away with the excitement of moving to Los Angeles and fallen pregnant a little earlier than she planned.
Please click here if you are interested in Maternity Pillows
16th January 2007, 17:58