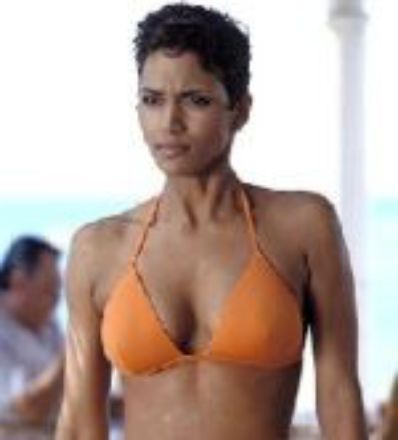 Halle Berry is pregnant, according to US reports.

The 40-year-old actress has sparked baby rumours after being pictured wearing baggy tops in recent weeks to apparently try and hide her fledgling baby bump from the prying eyes of the world.

Halle is currently dating Canadian supermodel Gabriel Aubry, who is nine years her junior, and has made no secret of her desire to become a mother.

She previously admitted to US chat show host Oprah Winfrey that she wanted a baby by the time she was 40 – no matter who she was with at the time.
The Oscar-winning star said: "If there's no serious man in my life, whoever I'm dating at the time, I'll say, 'Hey, would you like to have a baby?'"

Halle - who has been married twice – more recently revealed she was planning to adopt a child.

She told US TV show 'Extra': "I will definitely adopt. And I probably will adopt even if it does happen naturally."
Click here to see our Featured Products
4th January 2007, 19:39