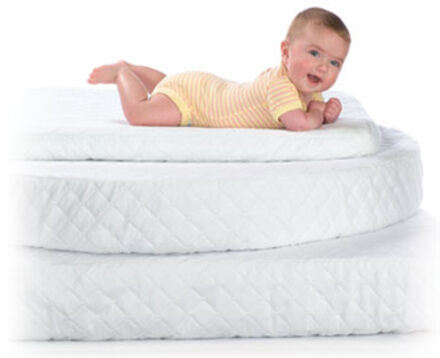 You've more than likely just spent weeks, or even months deciding upon the perfect pram, moses basket, crib or cot for your baby. Now it's time for the afterthought – you need to buy a mattress to fit it. You're probably thinking to yourself "a mattress is a mattress, straightforward, no big deal! It's just a mattress that's plonked at the bottom of the carrycot or cot".
THAT IS IN FACT INCORRECT.
The mattress is actually one of the most important purchases for your baby. Your baby will be spending a lot of time sleeping and playing on the mattress. A newborn baby may sleep for up to 18 hours a day in the beginning. That's why it is very important that you choose a good quality mattress.
A good quality mattress that offers firms support and fits perfectly will promote excellent development of your child's spine and also prevent any risk of entrapment or suffocation.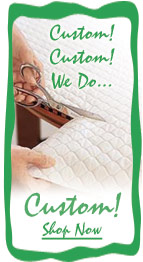 Baby mattresses need to be firm. The last thing you want is your baby's head to snuggle down into a very soft mattress. The firmness factor of a baby mattress is dictated by British Standards. All of our mattresses conform to these standards. Just think "firmer is safer and better"
We have all sorts of different types of baby and cot mattresses for you to choose from – everything from a very basic yet sufficient foam cot or pram mattress, spring mattresses and natural fibre filled mattresses which include coconut husk, wool, silk and cashmere.
We also have lots of different types of mattress covers. PVC, polyester, natural bamboo, organic cotton, and angora to name a few…….
Please browse around our site and look at our huge selection at your leisure. If you can't find what you're looking for or need any help at all just get in touch with us, we'll be pleased to help.
21st December 2010, 19:29