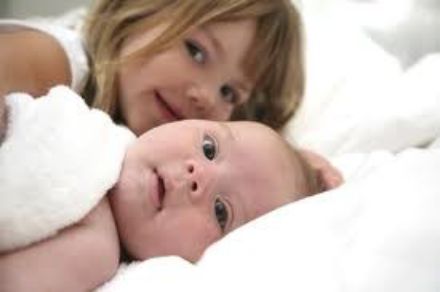 It is understandable that any parent will want to think about how best to ensure their child gets the best start in life. There is a lot to think about in how best to nurture your child and to ensure that they receive all the support and guidance that they require in life. There is also a need to think about how to help your child develop and grow strong and one of the most important aspects is to ensure your child gets regular sleep and sleep of a good quality. Not every child has the same sleeping pattern and some parents find, to their horror that their child doesn't appear to be too fond of sleeping, especially not at the times a parent would want them to.
There are many factors that will impact on a child's sleeping habit but it can be good to ensure that you have the best baby mattress for your child. When you are weighing up how to choose a cot mattress, there will be a number of different things to think about. No two families are alike, so it is impossible to point to a particular brand or style of cot mattress and say that this is the best option. This is why parents need to think about their own situation, their own needs, their own budget and of course, what is best for their baby before deciding upon which mattress is best to buy.
Experts suggest a firm mattress for very young children
When looking at the best baby mattresses, it is essential that you will want to find a mattress that is firm but also provides comfort to the baby. There is a strong level of agreement amongst experts in the child and baby care field that suggests that new-born babies and infants should sleep on a firm mattress. This has influenced the thinking and product range of many companies providing baby mattresses and it is possible to find a reliable mattress that is very firm. As a child develops and grows older, it may be that that a mattress with more give and yield will be of benefit to them. While parents will always need to think about their budget, the fact that young children can grow at a fast rate means that there may be a natural need to update a mattress anyway. This is where a parent can buy a mattress with the right level of comfort that is suitable for the age and development of their child.
You need a durable mattress
Other factors that are crucial when it comes to finding the best baby mattress would the weight and durability of a mattress. Again, there is a need for a trade-off or compromise when it comes to finding the best sort of mattress. It is preferable to find a mattress that is light and can be moved or carried with the minimum of effort. However, there is also a need for a mattress to be durable and reliable. These two requirements will sometimes sit at opposite ends of the spectrum but if you take the time to look around our website, you should be able to find a cotbed mattress that can be moved with ease but which will provide reliable service. Safety should always be a top priority when it comes to looking after your child and durability and reliability will always be important.
It is also important to ensure that you try not to think about the price and look to obtain value for money. Value for money doesn't mean finding the cot bed at the lowest price because that is often a false economy. When it comes to value, you'll find that a foam mattress is generally more affordable than a spring mattress and when it comes to quality at a high price, an organic or natural mattress is a premium purchase. Every parent will have their own budget and expectations, so it is important to weigh up the value you get from different options but rest assured that a good quality mattress can make sleeping and laying around in their cot more comfortable for your child.
For any advice about cot mattresses and odd size mattresses, please don't hesitate to contact one of our team.
T: 01254 777603
F: 01254 772063
E: info@babymattressesonline.co.uk
10th February 2014, 15:55