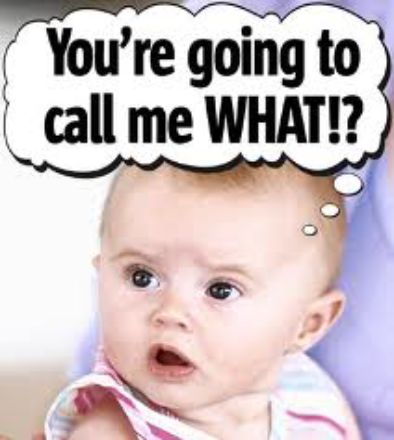 The Office of National Statistics has just published the top baby names for 2011 in England and Wales and these two names climbed the list, knocking last year's top names Oliver and Olivia off the top spot.

Harry, which means 'home ruler' has climbed five places in popularity since 2001, while Amelia, which means 'work and effort' leaped 31 places. Baby experts said the trend for naming tots Harry was popular as the posh name is now 'classless', with famous Harry's including Prince Harry, One Direction heartthrob Harry Styles and boy wizard Harry Potter. Famous Amelia's include X Factor star Amelia Lily, actress Amelia Bullmore and aviation pioneer Amelia Earhart.

Jacob was a popular name choice, climbing five places from 12 to 7 and making it into the top ten. Ava and Isabella also made it into the top ten pushing out the names Chloe and Evie from the top ten.

There were three different spellings for Mohammed in the top 100, which if added together would make it the third most popular boy's name.

The fastest climbing name for girls was Eliza, which rose 31 places to 62 while Jenson gaining 29 places to reach number 67 for boys. Boy's names Ben, Kyle and Cameron shows the biggest falls in popularity along with Caitlin, Katie and Keira for girls.

Here are the top ten baby's names from 2011 in England and Wales:

1. Harry
2. Oliver
3. Jack
4. Alfie
5. Charlie
6. Thomas
7. Jacob
8. James
9. Joshua
10. William

And the top ten girl's names for 2011 were:

1. Amelia
2. Olivia
3. Lily
4. Jessica
5. Emily
6. Sophie
7. Ruby
8. Grace
9. Ava
10. Isabella

New entries to the top 100 include Bella (69), Willow (75) and Elsie (87) for the girls and Tommy (65), Blake (79) and Frankie (84).

The list is full of traditional names. Names such as Bella and Jacob may be popular due to the Twilight books and films.
Did you know that we can personalise changing mats, blankets and sheets with your baby's name either with embroidery or with printing.
For further information
T: 01254 777603
E: info@babymattressesonline.co.uk
W: www.babymattressesonline.co.uk
14th August 2012, 12:07