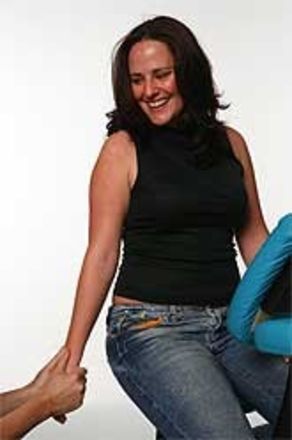 Mobile Feel Good Company, the UK's leading mobile massage company played an integral role in both the press and product launch of Maclaren's new premium 'Beginning' toiletries brand in Harrods, London this month.

Maclaren the leader in baby buggies, were keen to launch their new Mother and Baby aromatherapy range to the press and public with flair and style.

The Beginning range of aromatherapy products delivers a holistic experience for Mother and Baby and Maclaren Category Manager, Darielle Fischer was keen to bring this experience to life at the exclusive Harrods launch event:

"The 'Beginning' range of aromatherapy products is about purity, nurturing and connection and bonding with yourself, your bump and your baby. Mobile Feel Good massage therapists were key in helping us to demonstrate the unique experience of touch."

The press launch took place in the baby department in Harrods on Friday the 2nd of February. Leading journalists from the Mother/Baby and lifestyle press were pampered by Feel Good massage therapists experienced in pre-natal and baby massage.

The launch continued over the weekend with Feel Good therapists giving massages to Harrods customers and answering questions about the product range. Relaxing 10 minute hand and neck massages using 'Beginning' products were almost enough to send Mum asleep!

Darielle Fischer said, "the Feel Good massage has been a powerful hands-on tool for our launch event - both the press and the mothers loved it! The Feel Good massage therapists brought to life the power of the massage experience."

Other Feel Good clients include O2, Pd3, Pretty Polly, Jaguar, Land Rover and Garnier. Check out their new site for other fab events!

Feel Good are fully insured and provide a national service.
19th February 2007, 13:46